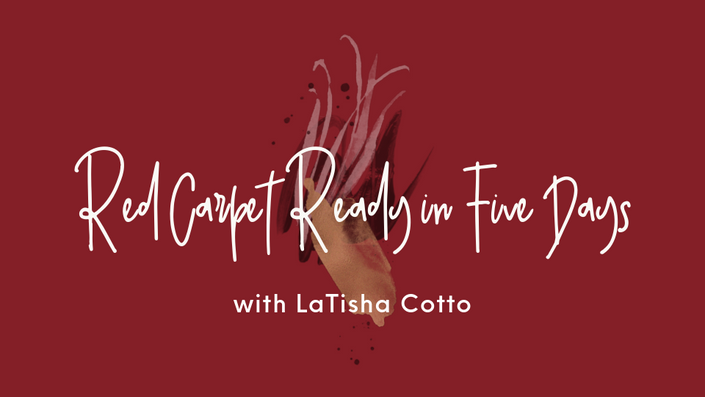 Red Carpet Ready In Five Days
Show up for the red carpet occasion that is your life
WHY I CREATED RED CARPET READY IN FIVE DAYS
I work with women all over the world who struggle with the 3 Ps: putting themselves down, perfectionism and people pleasing. I've seen how the lack of self-love, negative thinking and self-limiting beliefs can stop even the most talented go-getter from looking in the mirror and owning who she is, flaws and all.
I've created this free e-mail challenge that teaches you how to unleash your inner rockstar because I believe that
YOU ARE THE BEYONCÉ OF YOUR LIFE.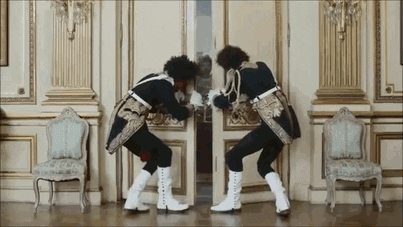 Shudder at the thought of red carpets and rock stars? That's okay. I'll let you in on a little secret:
GETTING READY FOR THE RED CARPET IS MORE ABOUT YOUR MINDSET THAN ANYTHING ELSE.
You can hire a stylist, personal trainer, chef, make-up and hair, publicist, etc., but if the inside isn't right, the outside is eventually going to witness a hot mess.
I'm reminded of 1 Samuel 16:7, where God tells Samuel, "Aye, it's not about the Gucci. It's about the person wearing the Gucci."
(Okay, God didn't say it like that, but I know you're picking up what I'm putting down.)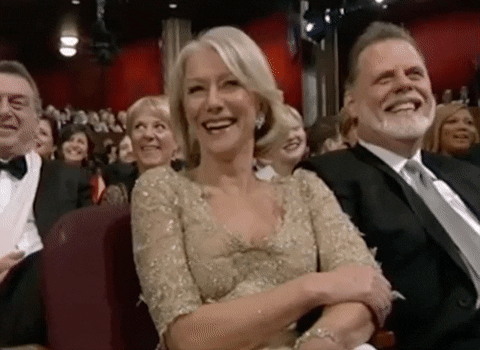 I've seen firsthand how the world changes each time a woman says YES to the red carpet and embraces her inner God given rock star.
I want to help you unleash yours.
HERE'S WHAT YOU'LL LEARN DURING OUR TIME TOGETHER
Day One: The Meaning of Life
I'm going to share with you what a seven year old taught me about the meaning of life (Hint: It has to do with prarabdha karma). Oh, out of the mouth of babes!
Day Two: The Truth About Confidence
Waiting for more confidence in order to go after your dreams? Well, I'm going to teach you why that's BS and what you should do instead. Free yourself from the myth of confidence.
Day Three: The Power of Lyrics and Love Letters
Your energy is the most precious asset you have. I'm going to teach you how to guard it like a fierce mama bear.
Day Four: The Power of Language
I'll bet you $100 that right now you're committing a major language faux pas and you don't even know it. I promise you'll think twice before doing it again!
Day Five: The Limit Does Not Exist
We're gonna jam on the F word -- fear. Fear keeps you safe by keeping you small. Learn how to make peace with your fear once and for all.
Frequently Asked Questions
WHEN DOES THE E-MAIL CHALLENGE BEGIN?
The challenge begins on Monday, August 3, 2020.
HOW DOES IT WORK?
It's absolutely free. During the week of August 3rd, you'll receive an e-mail every morning at 10 AM CST. You read said e-mail, watch the video, do the self-reflection exercise and take action to unleash your inner rock star.
IS THE CHALLENGE IN-PERSON?
No. It's 100% online. You'll get to do the challenge from the comfort of your own home, Starbucks, office, etc. You can access the challenge on your phone, computer and/or tablet. You'll need Wi-Fi connection. I'm excited because you get to join all my other HBs worldwide!
HOW LONG WILL I HAVE ACCESS TO THIS CHALLENGE?
Forever.
WHAT IF I HAVE MORE QUESTIONS?
Your Instructor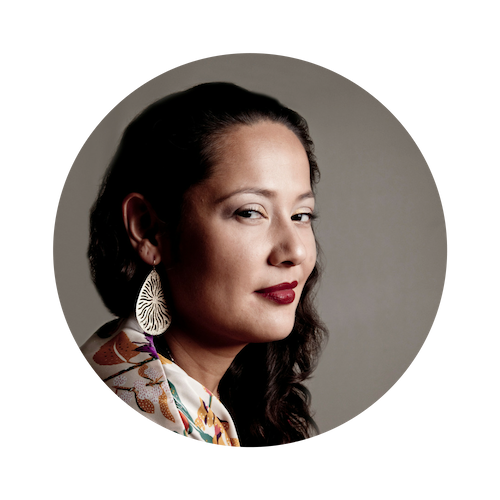 My name is LaTisha and I am a Master Life Coach + Motivational Speaker and your personal go-to for all things self-love.
I am obsessed with helping women all over the world love themselves into the lives of their dreams. I've seen firsthand how the world changes each time a woman starts saying YES to herself. I serve up real talk, tips + tricks, inspiration and mucho mucho encouragement.
I am blessed to work with women who wanna learn how to love themselves. You'll notice that I lovingly refer to you as Honey Bunny or HB. (🙅🏻Don't hate on the Honey Bunny, boo. It's gon' change your life.🙅🏻)
Here's the deal: The way that you love yourself is what determines whether or not you are the Beyoncé of your life or some unhappy unknown.
I SEE THE BEYONCÉ IN YOU.
I help you bring her center stage so that you can sing the song that God has placed in you heart. Full volume. Unapologetically. Like the bad ass you really are.
Course Curriculum
Welcome!
Available in days
days after you enroll
Day One: The Meaning of Life
Available in days
days after you enroll
Day Two: The Truth About Confidence
Available in days
days after you enroll